Currently Exhibiting:
Tobias Artworks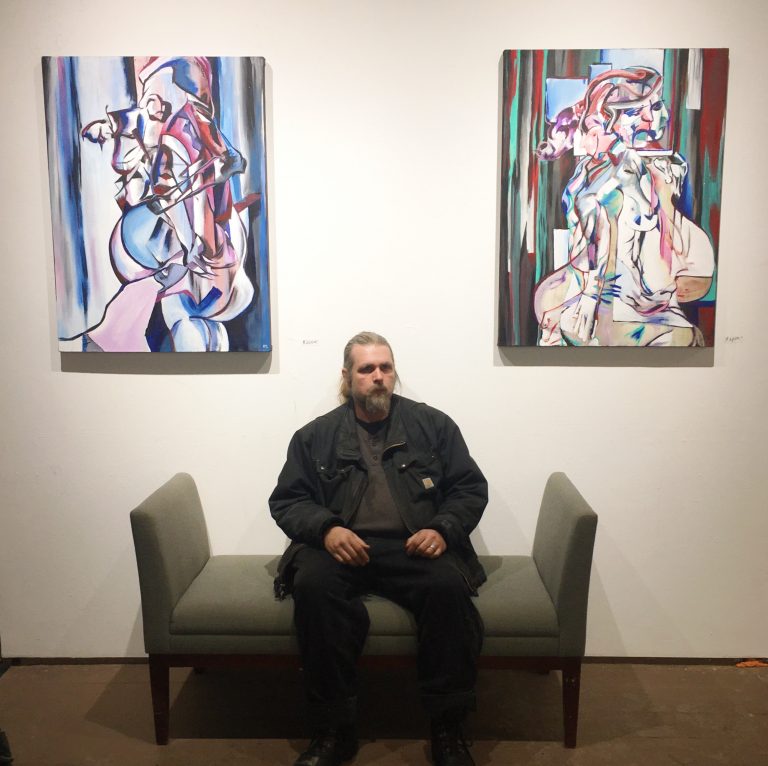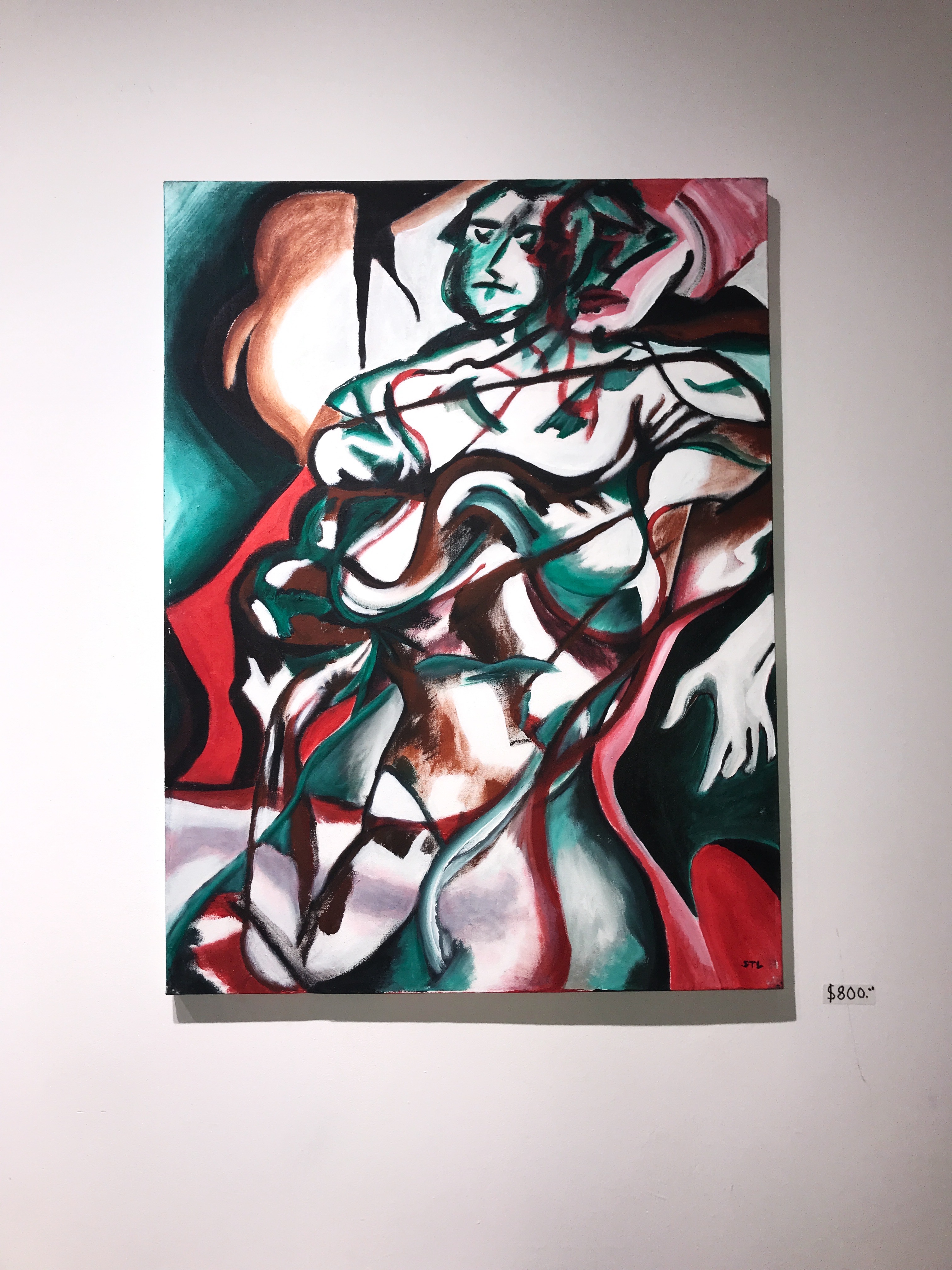 Tobias is a multidisciplinary artist, practicing in painting and ceramics. In 2015, he was awarded the VS MN Emerging Artist Grant. He has exhibited with Avivo Artworks, The Show Gallery and the Minneapolis Institute of Art. He has an Associates of Fine Arts from Minneapolis Community and technical College and an Associates of Applied Science in Computer Animation from Art International Minnesota.
Tobias is currently working on abstract nudes. He is creating a new body of work that explores the human figure inspired by Cubism. His interest in abstract figure paintings comes from the desire to focus on the fundamentals of design, line quality, and mass gesture.
Inspired by Bali masks and Cubism, these paintings are abstractions of the human form. He calls these abstract painting Cubist because of the process that he uses to create them. Similar to how Cubism artists work from three different points of view of the same still life of figure. He works from three different charcoal drawings from his figure studios and combines them into one painting. He replied heavily on line quality and mass gestures instead of cubes however, so as to convey the beauty of the human form.
______________________________________________________________________________________________________________________
---
---
Current show dates can be found on our FAI calendar.
Follow us on Instagram and Facebook to stay up to date!
Facebook: Fallout Arts Inititive
Instagram: Fallout Cooperative
Contact us if you are interested in showing your art in our space.
The Fallout Gallery is free for visitors and open to the public.